It was a great morning, and a great two days, as the National Association of Music Merchants and the Lennon Bus visited Burlington High School to celebrate the Burlington Public Schools being named a top community for excellence in music education. Burlington was one of 7 schools across the country selected. This was all spurned on by the Music Department and Pranav Menon submitting a video about what makes the music program in Burlington so great:
Students spent the day yesterday on board the bus creating and performing original music. It was a great experience for them to work in a professional studio with professional artists.
BHS Students Collaborating on the Lennon Bus
Today, NAMM sponsored a national webcast. We gathered in the Fogelberg Performing Arts Center
to celebrate and discuss the benefits of music education, with a special focus on the community's commitment to assuring access and opportunity for all students. More importantly we were able to watch several performances from students across the district. Enjoy the video and pictures below:
BHS Drumline Performing at the community forum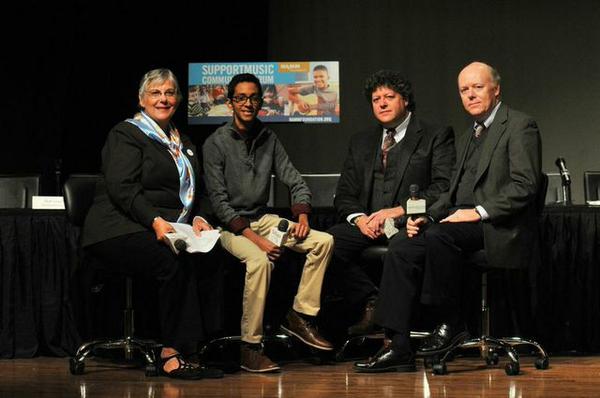 Mary Luehrsen, Pranav Menon, Mike Leonard, and John Porter at the Burlington Community Forum.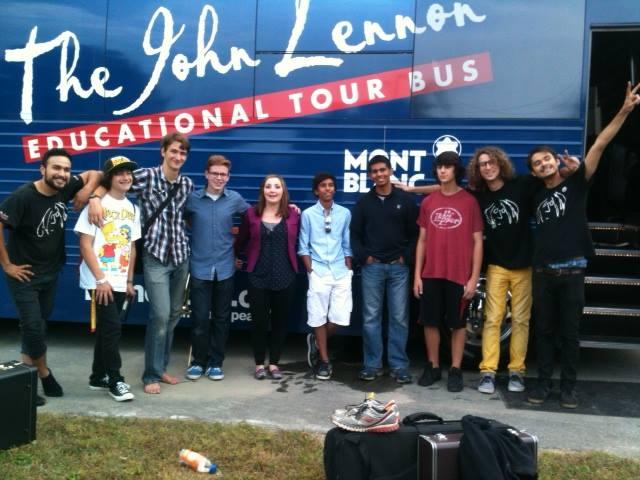 students outside the Lennon Bus
For those of you who were unable to attend today or watch the webcast, I will keep you updated when NAMM makes the content available to the public.