Burlington High School held graduation yesterday on a warm and beautiful day on Varsity Field. It was exhilarating as hundreds of family and friends celebrated the class of 2014!
You can see my remarks here
and the
Burlington Union
has some great photos on its site to look through.
Thank you to Ms. Deacon , Mr. Sheehan, Mr. Attubato, Ms. Allegretto, the BHS custodial/maintenance staff, and the Burlington Recreation Department for helping set up and make Varsity Field look great and helping the event go off without a hitch!
Also a big shout out to the BHS staff that were in attendance - we were well represented this year with many faculty members - thank you for taking the time to support our kids.
Graduation is always a reminder of how lucky I am to work in a community that supports kids and values the benefit of having a strong public school system.
Valedictorian Shamsh Shaikh and Salutatorian Amit Patel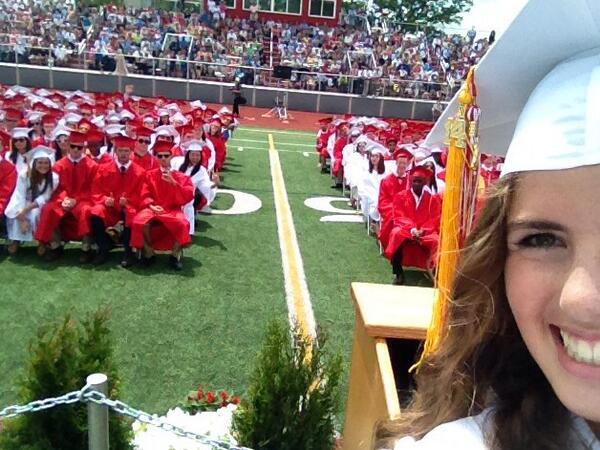 Class President Jordan Matheison's Selfie
Class of 2014 Preparing to head out to Varsity Field