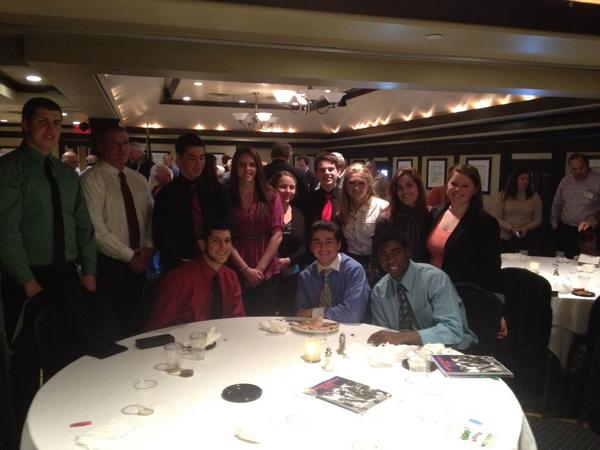 Thank you to the Lexington and Burlington Rotary clubs for hosting the Lexington and Burlington Football, Cheerleader, Band, Color Guard, and Dance captains at their 40th annual Burlington/Lexington Thanksgiving Rotary Luncheon.
It was my privilege to be part of such a rich and long-lasting tradition. It was also nice to honor our students for their accomplishments both on and off of the field. I am proud to say that BHS truly does have an amazing group of kids whose talents are second to none!
It was also a good opportunity for our students to hear from members of the Lexington and Burlington communities talk about what Thanksgiving means to them. One theme seemed to keep coming up: no matter your role on Thursday, remember to enjoy the day and cherish the memories that are made. They will be sure to last you a lifetime.
Good luck to both teams, I hope everyone can come out to support the teams at the Thanksgiving day game in Lexington at 10:00.